Bug Club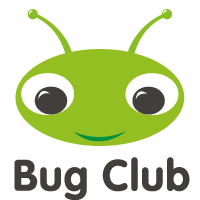 Bug club is an on-line finely-levelled reading scheme used within school and can be accessed from home
School Code = mg36
---
Competition Time!
Starting this Friday 12th Feb, the children have a month to read as much as they can on Bug Club.
The child that completes the most Bug Club quizzes or Rapid Reading Activities in each year group will win a £10 Amazon Gift Voucher!
The last day of the competition will be Friday 12th March. On that date, I will check and award the prize to the winner in each year group.
Mr Schillemore
*The winning child will be asked their thoughts and opinions on the books that they have read
Any foul play will result in disqualification - the teachers' decision will be final*