Modern Foreign Languages (MFL)
Curriculum Statement
Modern Foreign Languages (MFL) at Stamshaw Junior School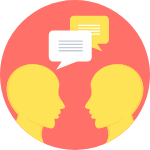 Intent
At Stamshaw, the MFL curriculum is designed to deliver a high-quality education in Modern Foreign Languages (MFL), which develops their love of learning and increases their awareness and respect about other languages and cultures. The aim of MFL teaching is to foster an interest in learning another language, develop speaking and listening skills, explore their own cultural identities and those of others and gain enjoyment, pride and a sense of achievement. It is our intention to ensure that by the end of our children's primary education, they have acquired an understanding of both spoken and written Spanish, confidence to speak in Spanish with others and know how important other languages can be in their future.
Implementation
Our MFL curriculum, using Language Angels, to support teachers, is designed to progressively develop children's skills in languages, through regular taught lessons. Children progressively acquire, use and apply a growing bank of vocabulary organised around topics using their resourcefulness to find answers. The MFL curriculum allows for constant repetition of vocabulary and phrases and will be taught in short, 30 minutes lesson a week. Learning will incorporate a range of active, verbal lessons with a smaller focus on written work. Children will be encouraged to engage in games and activities to ingrain their learning. Comparisons will be made between the two languages and children will be encouraged to explore these differences and similarities between the languages. All of these approaches help to equip our children with the skills to be confident global citizens.
Impact
Children will become more confident speaking a foreign language and become more willing to engage in whole class, group and independent activities. We seek to provide suitable learning opportunities for all children by matching the challenge of the task to the ability of the child. We understand that learning a foreign language is an opportunity that can be sorely missed. MFL is a highly inclusive subject and whilst our principal aim is to develop children's knowledge, skills, and understanding, the initial focus will be on enjoyment and engagement and immersion in the language. At our school we will teach MFL to all children, whatever their ability and individual needs. MFL forms part of the school curriculum policy to provide a broad and balanced education to all children. We strive hard to meet the needs of those pupils with special educational needs, those with disabilities, those with special gifts and talents, and those learning English as an additional language (EAL), and we take all reasonable steps to achieve this.
The learning objectives are based on the KS2 framework for languages and focused particularly on three main objectives: Oracy (O), Literacy (L) and intercultural understanding (IU). Children are assessed informally during lessons to evaluate what they have learned. However, children will have the opportunity to reflect on their own progress by self-assessing their work.
Modern Foreign Language Progression of Sequencing
Modern Foreign Language Progression Document