Online Safety
Online Safety at Stamshaw Junior School
Being online is an integral part of children and young people's lives and it is so easily accessible. However, it can also expose them to new types of risks, which are harmful and inappropriate.
We at Stamshaw Junior School identify these dangers and endeavour to follow government guidance to safeguard everyone in our community from these risks by having a whole school approach to online safety.
It is imperative to help ensure staff, governors, volunteers and parents protect and ultimately teach children about online safety to minimalise those risks.
Below are a selection of links to help you keep safe online
Every fortnight Thinkuknow are sharing new activity packs for primary and secondary age children on their parents/carers site. For fun, age-appropriate activities you can do with your child to help keep them safe online whilst they are off school.
Download the most recent packs here www.thinkuknow.co.uk/parents/Support-tools/home-activity-worksheets

How to support your child at home - advice for parents
---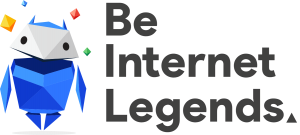 Venture into Interland and become an Internet Legend!
To make the most of the Internet, children need to make smart decisions. Be Internet Legends empowers younger children to use the web safely and wisely, so they can be confident explorers of the online world
---
Social Networks, Apps and Games
Age Restrictions
All of the social media listed below should not be accessed by any of our children as they need to be at least 13.
Click the link above for a range of tips for keeping your children safe online