Portsmouth Year 5 Book Awards 2022
Previous Story
Next Story
SJS Students Attend The Portsmouth Year 5 Book Awards 2022
SJS pupils; Riley, Ronnie, Alfie, Maxwell, Martyna & Adrian attended the Portsmouth Year 5 Book Awards 2022 at an extremely lively ceremony at the Kings Theatre on Thursday 09th June 2022.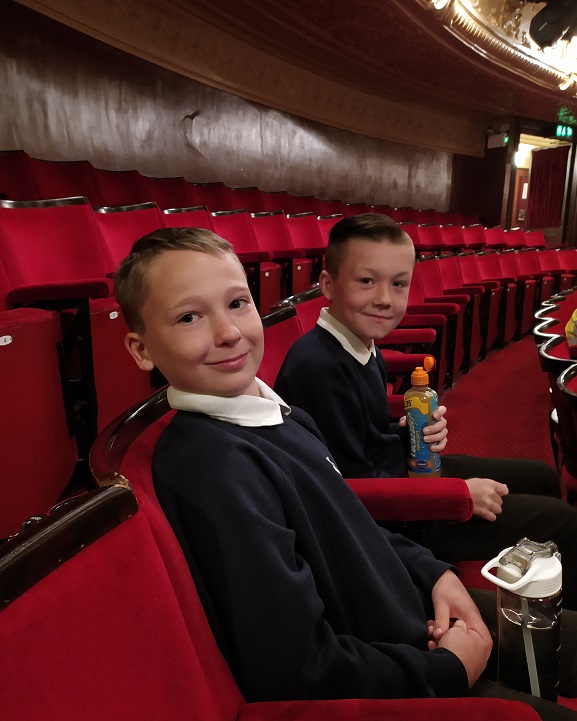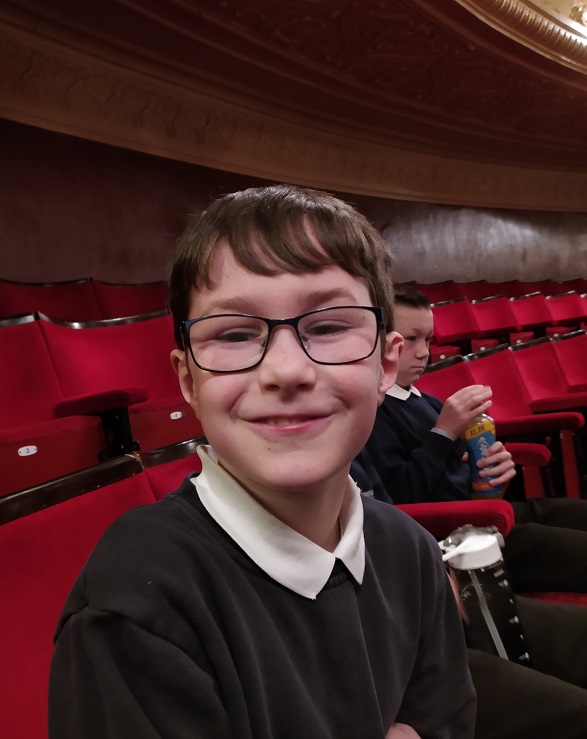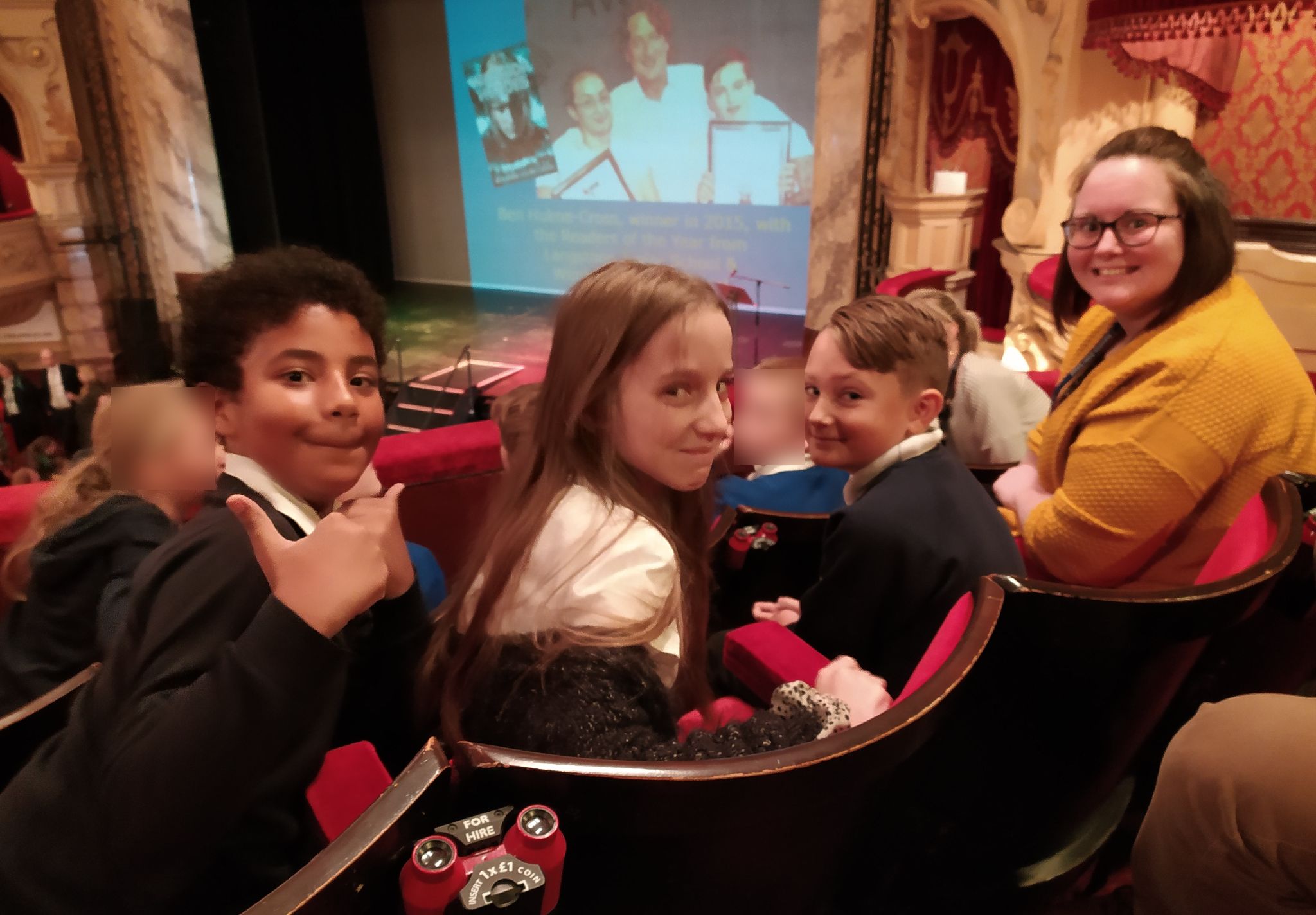 Congratulations to Chris Priestly for his winning book Freeze, which is a firm favourite of our Year 5 pupils.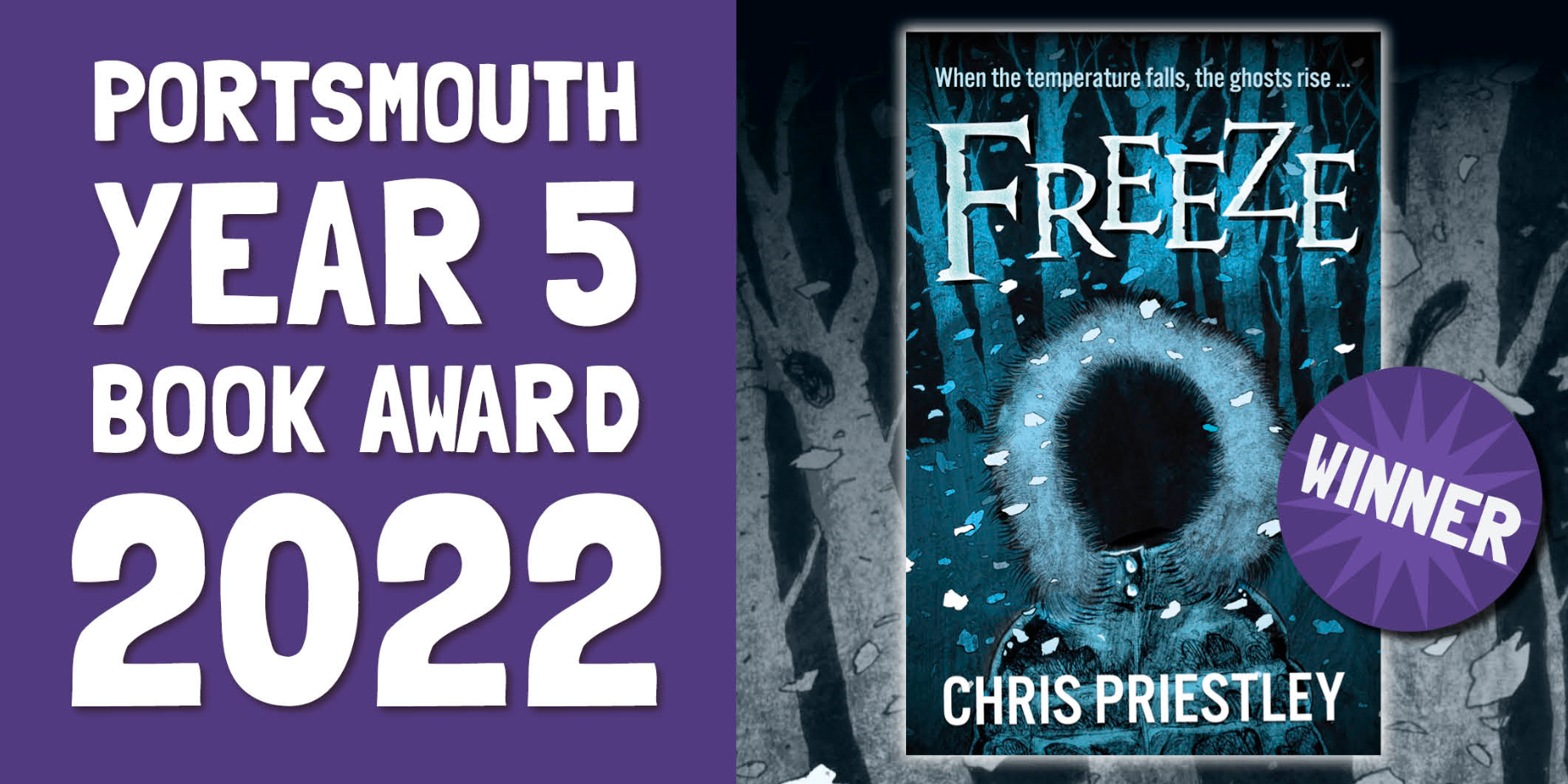 As well as the award for best book, there were 3 other categories.
Reading Champions
This award highlights the keenest readers and celebrates reading role models in school.
Our very own ZARA A made the shortlist!
Congratulations Zara!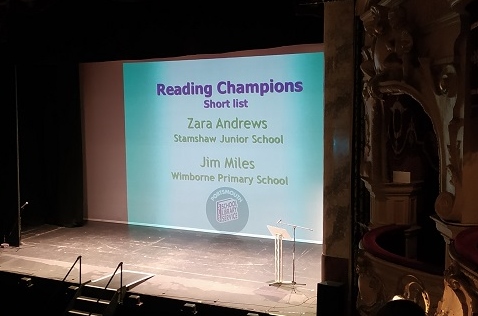 ---
Picture Book Competition
Pupils were asked to enter a piece of artwork which is an alternative cover or depicted a character or characters in one of the shortlisted books.
Shortlisted Pupils from SJS:
Adrian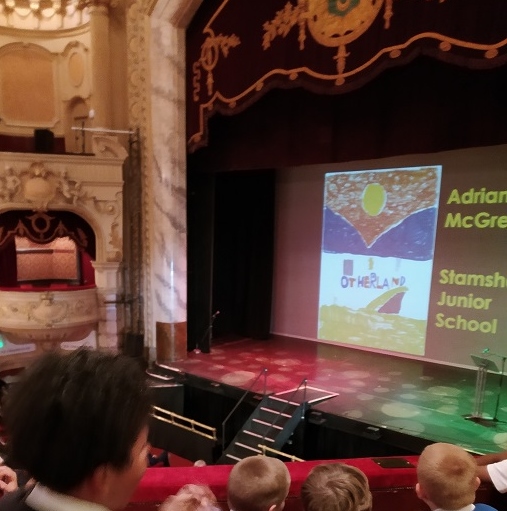 Kawin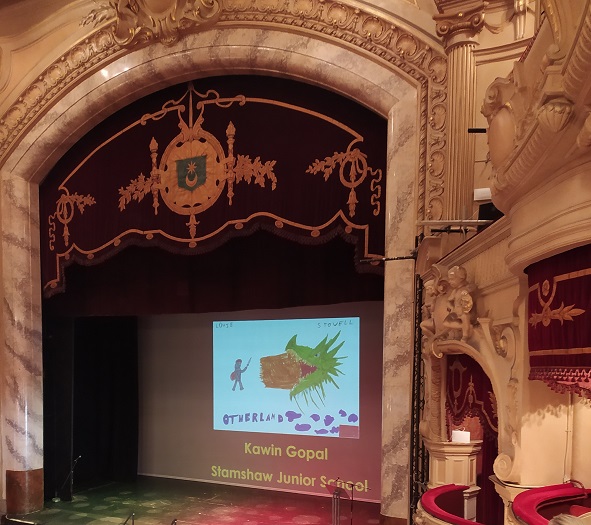 Milo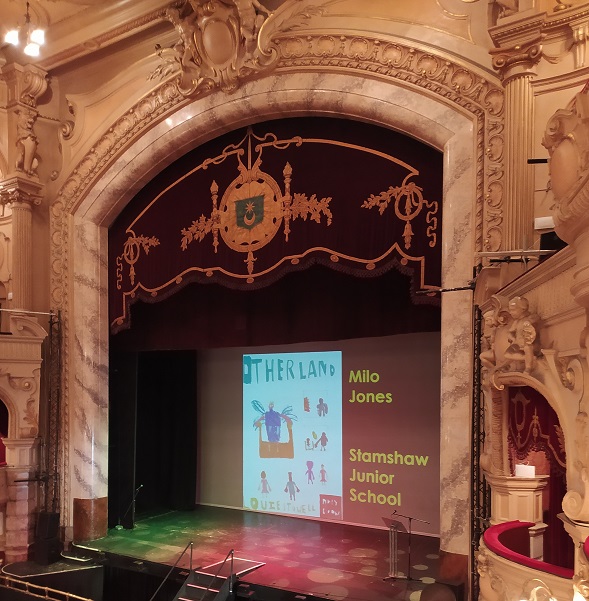 Ronnie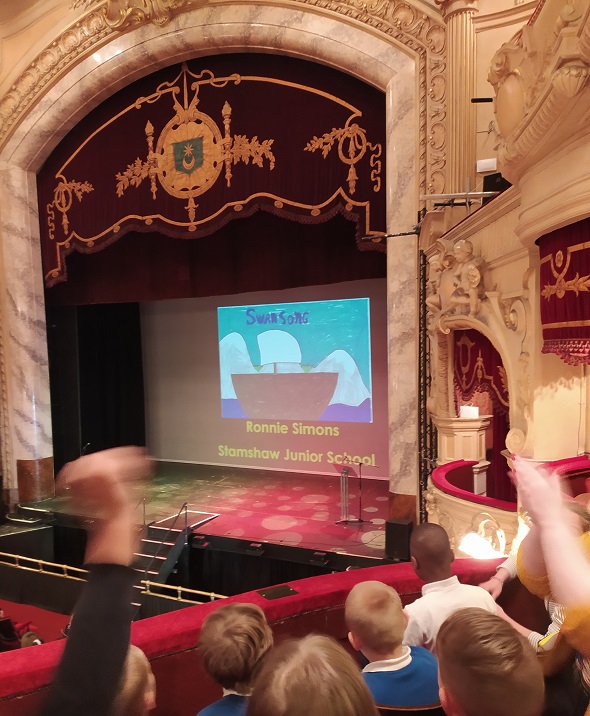 We are so proud to announce that the winner was…
Kawin!! For his alternative cover of Otherland by Louie Stowell
Congratulations to Kawin and to all of our fantastic pupils who made the shortlist.
---
Inspiring Adult Award
This award is to recognise those adults in school who inspire pupils to read.
Mrs Palmer was nominated by the pupils of SJS, and we are delighted to say that she was chosen to receive an award!