Science Week
Previous Story
Next Story
Stamshaw Junior Pupils take part in British Science Week!
Last week, Stamshaw Junior School celebrated British Science Week 2020.
At the start of the week we were lucky enough to be joined by the Trafalgar School Science Department.
They shared some fun and engaging experiments which left the children in awe and wanting to find out more about Science!
'How the digestive system works' appeared to be the most popular investigation. With a carefully selected volunteer, they demonstrated the process of food entering our body, what happens inside our stomach and intestines and the children's favourite part..…the food leaving the body!
Take a Look!
An eruption of 'elephant toothpaste' focused on chemistry and the effects of mixing certain chemicals.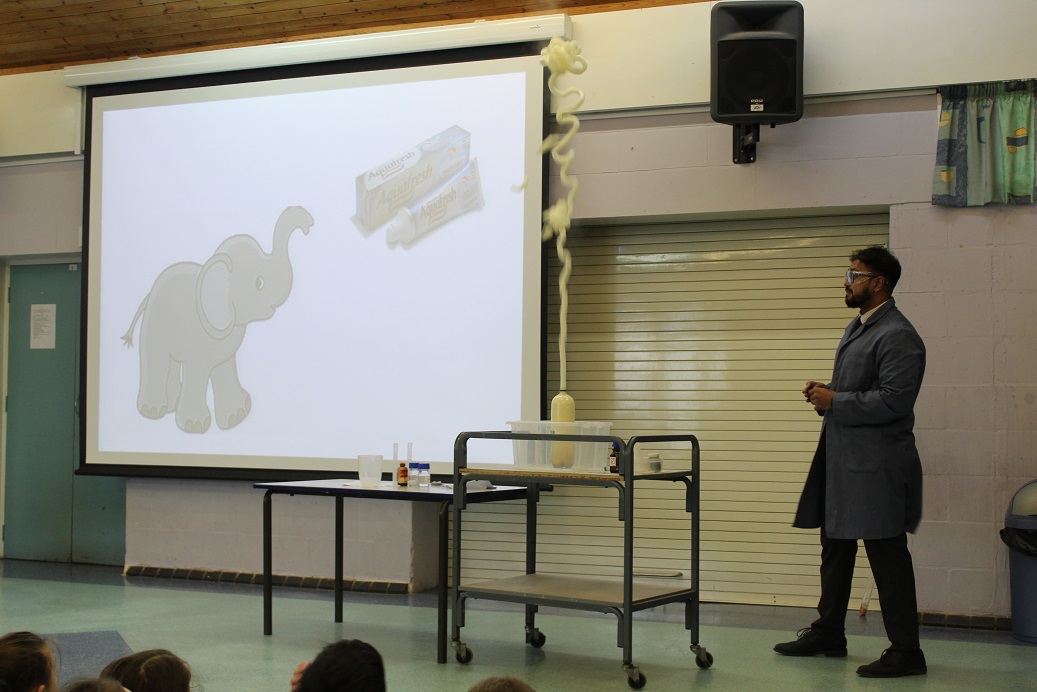 and they ended their presentation with a look at optical illusions and how lights, colours and shape can change what we see and how we see things.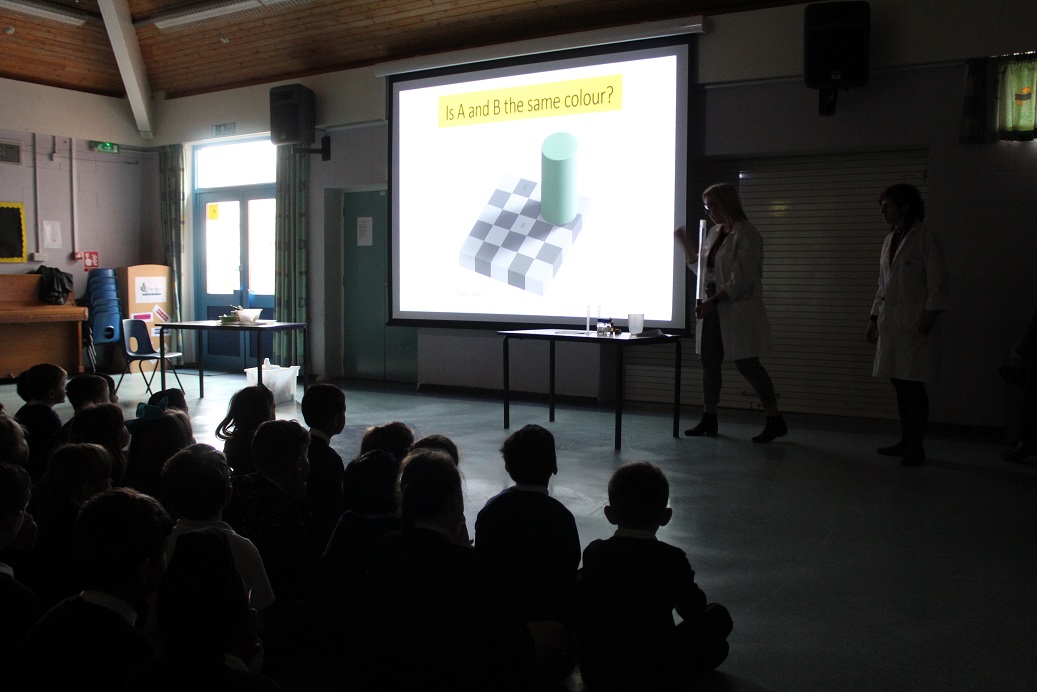 ---
Each year group then looked at their own science topics in more depth:
Year 3 made volcanoes and explored the science behind why and how they erupt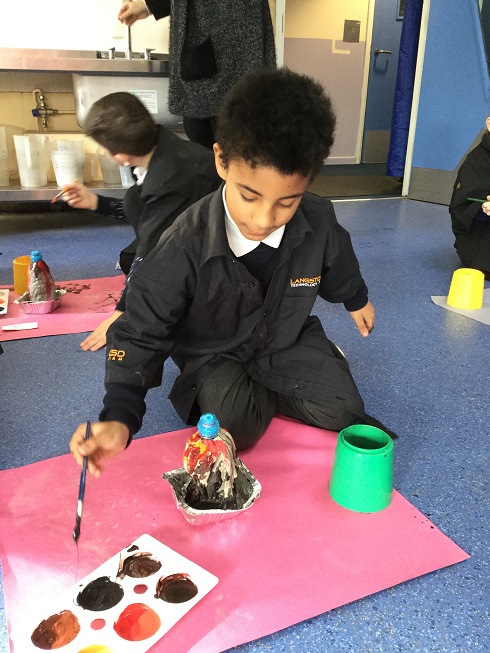 ---
'Which liquid is best for breaking down food?' was the question Year 4 had to investigate.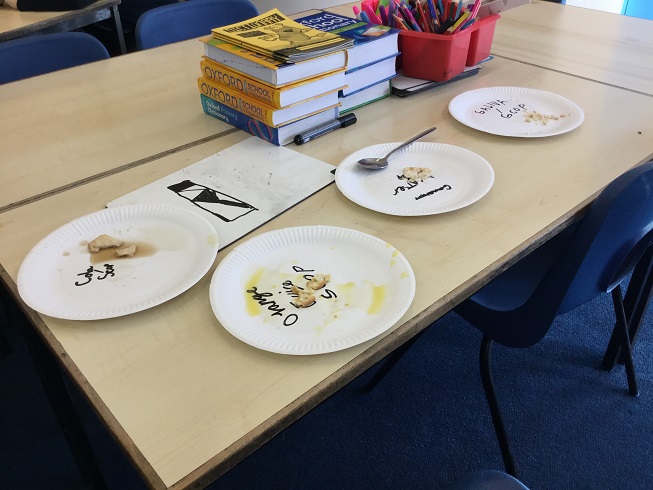 ---
The children learned about life cycles in Year 5 and how animals reproduce. They created their own life cycle models.
---
Year 6 explored evolution and adaptation by exploring different birds in the Galapagos Islands and how their beaks have adapted based on the food source available.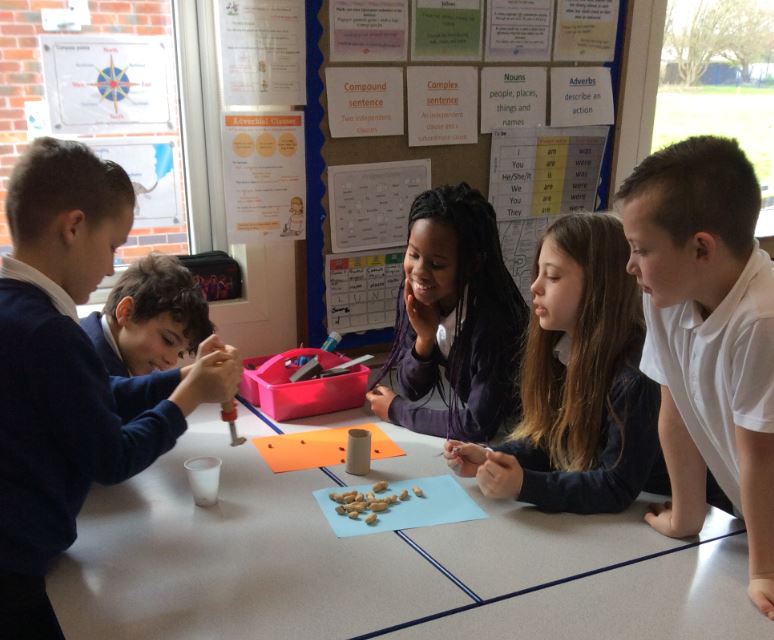 ---
Well done to everyone for a wonderful week of Science and good luck to those of you that submitted your
'Design a Lab Coat' entries.